Non Vintage Is Fun

Non-Vintage in this case doesn't imply lesser quality.  What it means is the entire cellar of wines was open to the winemaker for a master blending exercise.
 Non-Vintage Vin Enchanté, Applegate Valley, Southern Oregon
This wine is a "sketch" showing a special expression of the land interpreted at the hand of the winemaker.  It's inky black in color and fuller bodied than its more mature cousins.  Loaded with Merlot fruit it reflects that portion of the very youngest wine used in the blend but underlying that youthful exuberance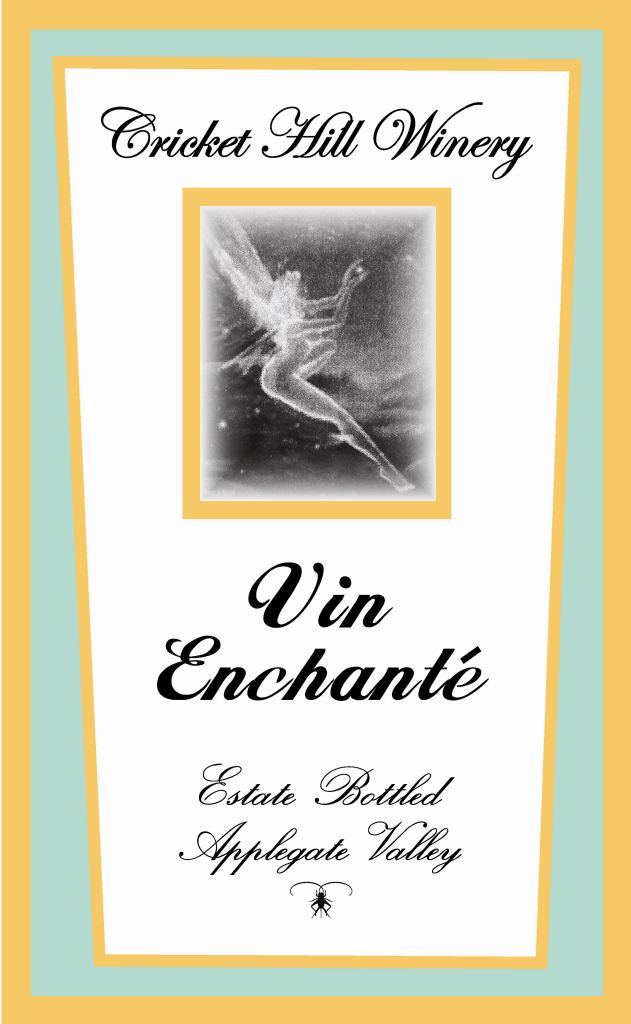 are subtle flavors that speak to the more mature elements of the blend as well as a firm backbone passed to it by its Cabernet Franc components.  It's a prime example of what purposeful blending can achieve.

Those who enjoy the art of wines will find this sketch fun and enlightening but like a Da Vinci sketch of old it promises to develop a serious following.  I'm betting it's going to be a quick sellout with the way marketing has under-priced it!
Latest Tasting Note – April 4, 2016
Varietals:
Merlot 60%, Cabernet Franc 40%
For reference, a 2015 and a 2012 Merlot with a 2013 Cab Franc.  Where else might anyone find such a unique example of the winemaker's art?

Skin Contact in Fermenter:
Varies
Barrel Aging:
Varies.
Pair with: This is a fuller bodied wine suitable for spicy flavored foods.  Those might include BBQ ribs, Gouda Burgers, Honey Glazed Chicken or other similarly spiced or cheesy dishes.